Australia's Fintech Industry Trends from Intersect 2022 Conference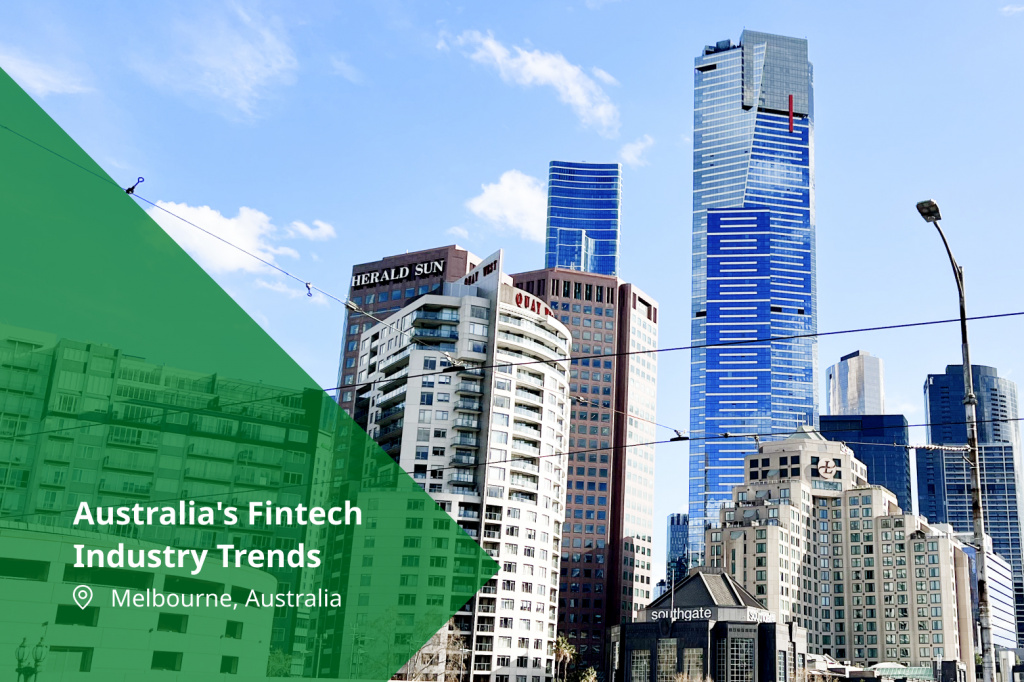 Sibedge recently attended
Intersekt 2022
, Australia's largest fintech conference. The event assembled more than 800 experts in finance, economics, and technology including Monoova, FrankieOne, Ripple, international banks, and AUSTRAC.
We took part in a roundtable discussion and gathered field intelligence from market leaders from Australia, the UK, Ireland, Europe, the USA, and Singapore. Here are the latest insights, forecasts and trends in the world of financial technology.
Embedded finance
Australia's embedded finance industry is
expected to exceed $138 billion in 2026
. The technology now integrates instant loans, automatic accounting, debit cards, and much more. While the availability of services is increasing, the price for goods and services is falling due to the lower financial costs.
Users appreciate seamless shopping and installment experience on the apps they already use. Plastic cards, POS terminals, and additional links in the transaction chains are no longer needed. Embedded finance saves time and money which is what most people are after. Experts claim that this technology is the future of the Australian fintech.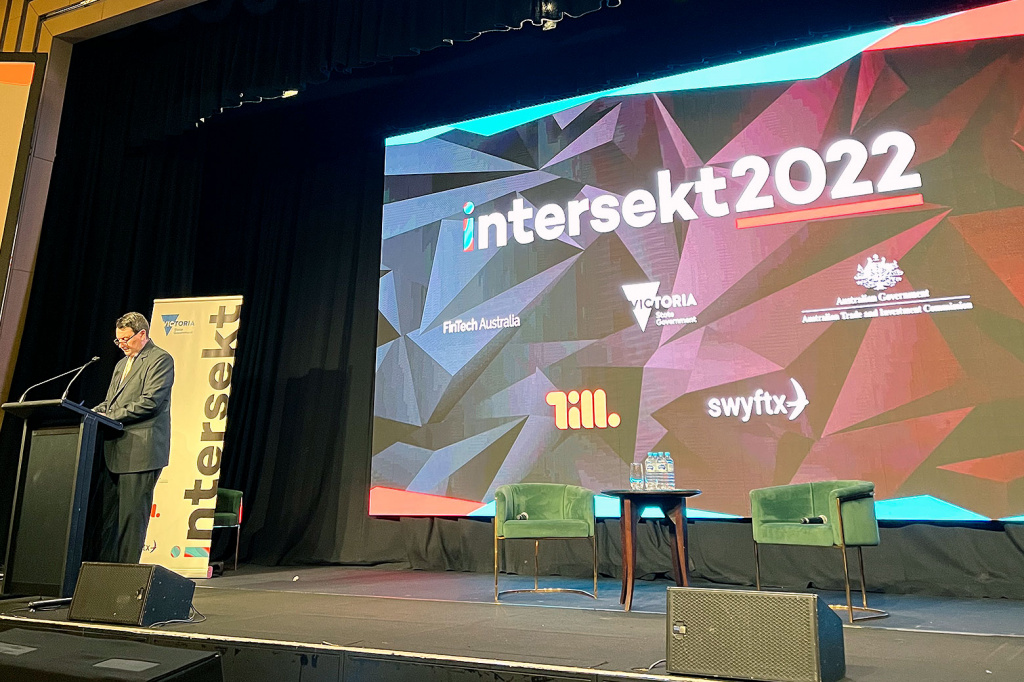 Built-in insurance
Hassle-free services are one of the latest trends. This advanced technology adjusts insurance premiums according to changing external factors. For instance, when a person moves to a low accident rate area, their car insurance payments automatically decrease.
Artificial intelligence constantly monitors the change in risks and payments depending on multiple factors. Thanks to this solution, the user spares time and money. The technology also allows insurance to be seamlessly integrated into the cost of purchases.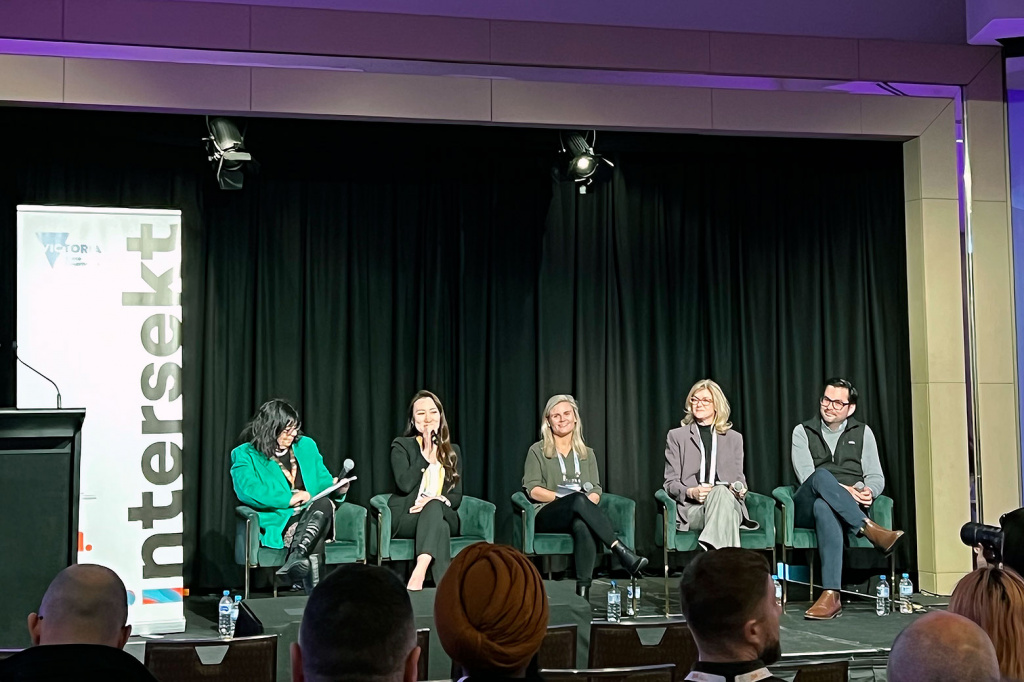 Diversity and Inclusion
Diversity in the Australian fintech world was another major topic of discussion. Women in startups, financial institutions and multi-billion dollar companies are increasing their presence in the boardroom and commanding. Bare figures: 60 out of the 147 speakers at Intersekt 2022 were female executives.
Many Australian companies have quotas for 15-20% of managerial positions to be held by female professionals. Trenna Probert's
Super Fierce
is an example of a successful Australian fintech company run by a woman. She created a platform that helps people invest in the most profitable way. Trenna tried to consider the needs and challenges of women and even integrated gamification into her platform which made investing easier and more attractive. For now, the fund manages over $64 billion in client assets.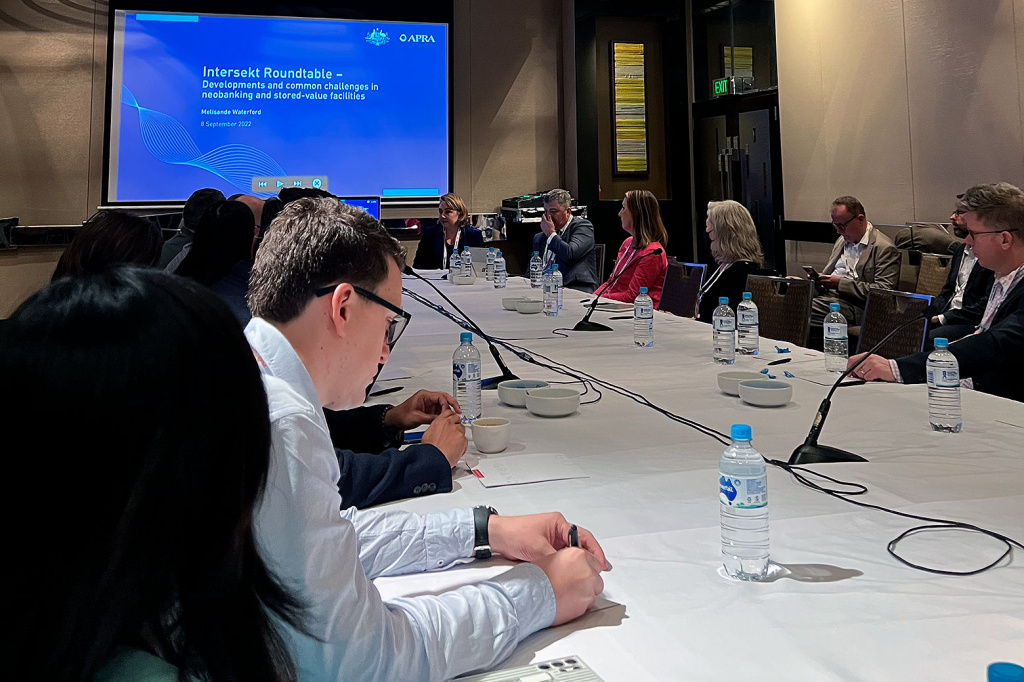 Stablecoins
Another upward trend in neo banking is the leverage of stablecoins. Stablecoins are cryptocurrencies where the price is pegged, or tied, to traditional currency or commodities like gold and oil. The most popular stablecoins today are Tether (USDT), USD Coin (USDC), and Binance USD (BUSD).
In 2022, many companies have opted to integrate stablecoins into their payment frameworks. However, stablecoins potentially raise broad types of regulatory issues. For this reason, the organizers invited the representatives of the Australian Prudential Regulatory Authority (APRA) to the conference to discuss the future of the technology. Sibedge experts also took part in a round table together with other market leaders.
Even officials fail to answer some of the stablecoins-related questions. For example, how to classify cryptocurrencies? As they can be tied not only to currencies and precious metals but also to passive values such as loans. Speakers admitted that the topic is very engaging and perspective but they will need some time to work out a number of possible solutions.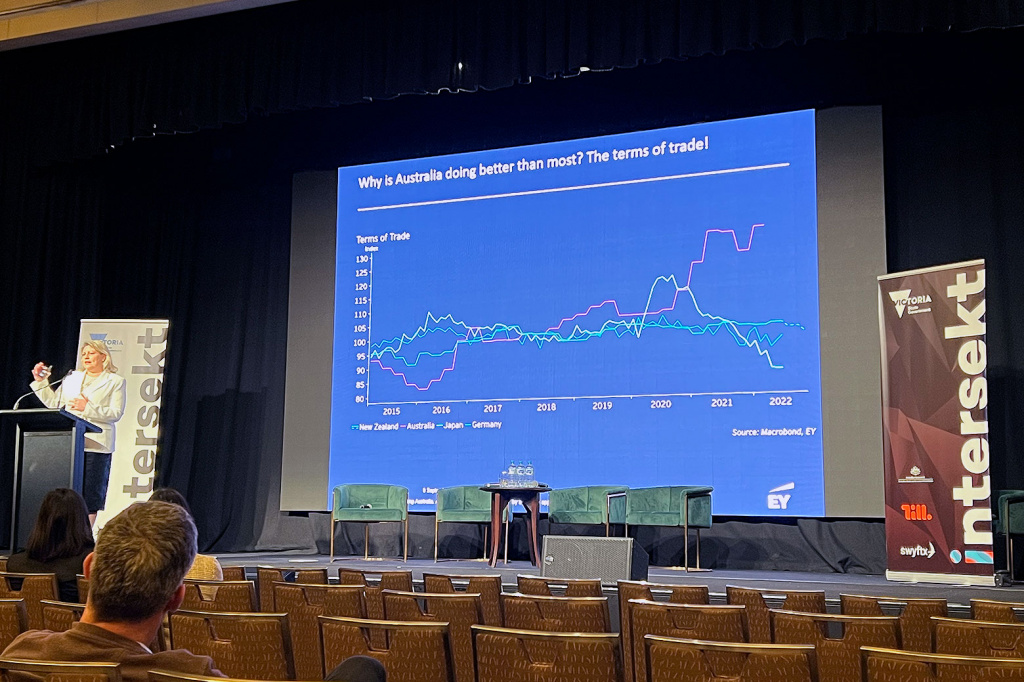 The Global Economy Impact on Fintech
One of the top consulting firms Ernst & Young gave a talk on the global economic outlook and its impact on the Australian fintech market. Although lately global trade fell below the world GDP, there are still a few bright spots.
The Australian economy is doing better than almost all other advanced economies. Australia weathered geopolitical shocks and rising energy prices remarkably well. Its exports remain at a consistently high level and the amount of taxes in the budget has increased over the past year. All this has a positive effect across the local fintech market.
One of the issues for Australia has been a tech skills shortage. Which is why many businesses outsource their services to other countries. Experts are sure that higher education needs to reform to increase the number of computer science graduates.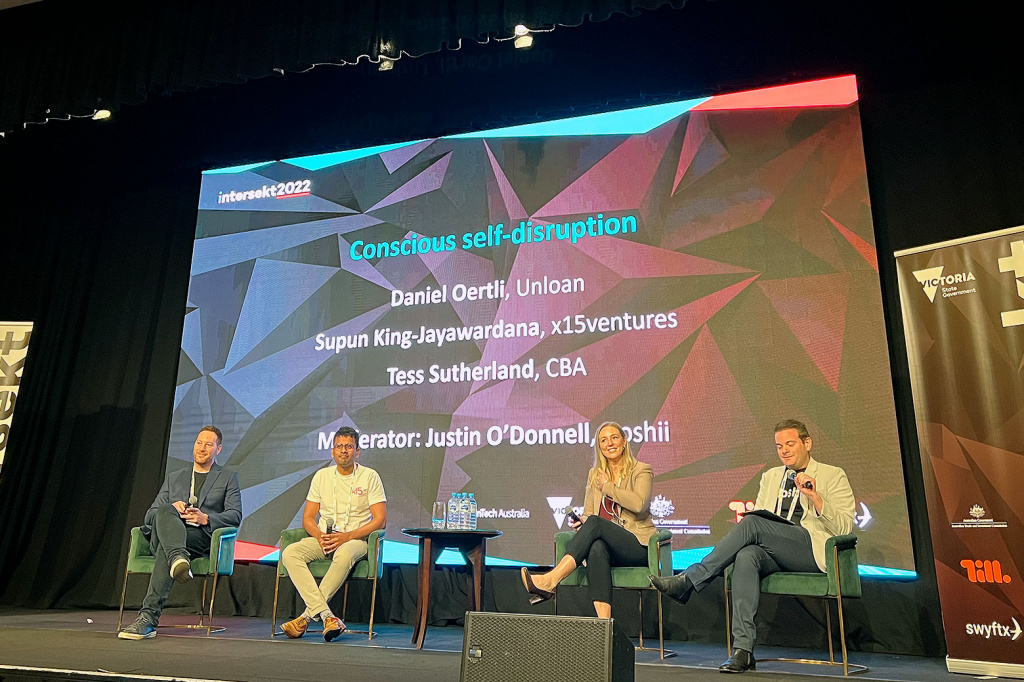 The Future of Fintech in Australia
Claire Rhodes from
Identitii
claims that in the coming years the fintech market will see the unprecedented birth of partnerships and collaborations. The industry currently grapples with the abundance of technological solutions leaving the users puzzled. The market will inevitably consolidate when there will be one platform for all the services.
Simon Joyce from
Paypa Plane
believes that Account to Account Payments will be the next big step for fintech. These are payments from the payer's to the recipient's account without intermediate links like credit or debit cards. More and more people are going cashless while the number of digital payments is rising rapidly.
Another trend is service simplification. Fintech software developers need to focus on their customers to make the solutions as accessible as possible and provide easy, quick and secure control of their finances. User overload is a serious issue for large financial corporations.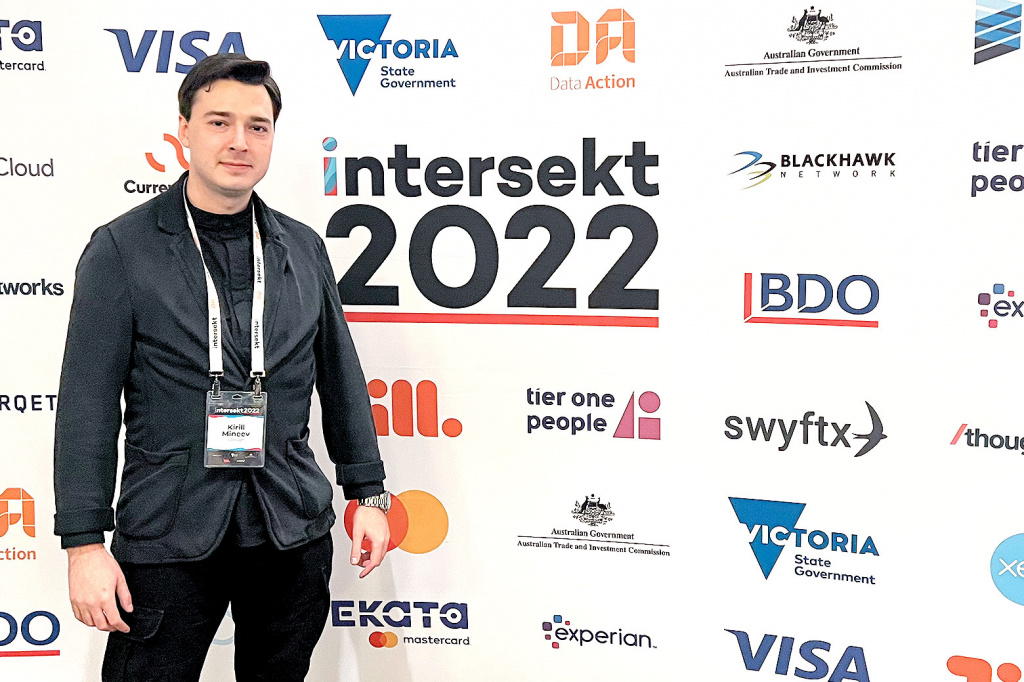 Sibedge would like to thank the organizers for an insightful conference. We truly enjoyed the opportunity to exchange experience with industry leaders, discuss pressing issues and look into the future of the fintech sector.