Software Testing & QA
We are ready to maintain the highest quality of products throughout their entire lifecycle, analyse results at each stage of the development process, and provide you with up-to-date information on the current project status. Thanks to the many years of experience our experts have and the advanced technologies they use, our software will comply with the quality requirements you set.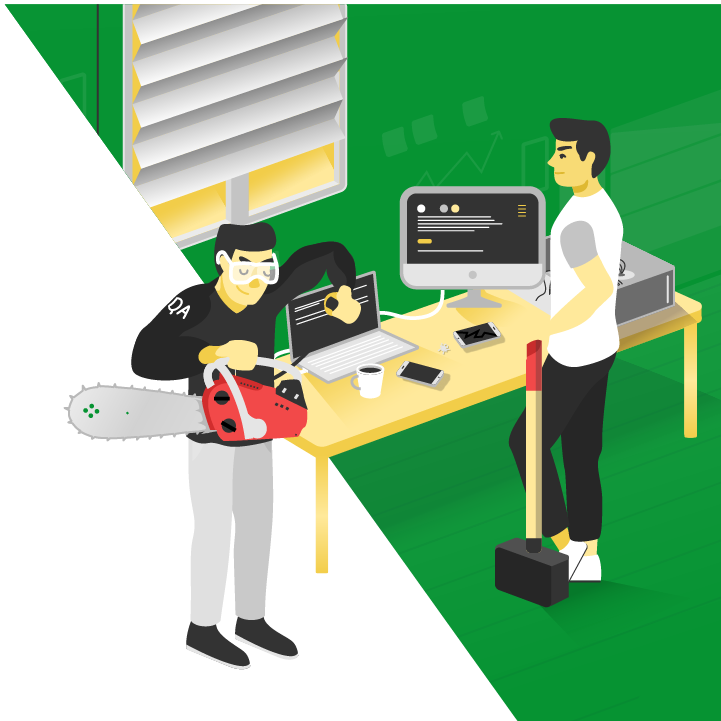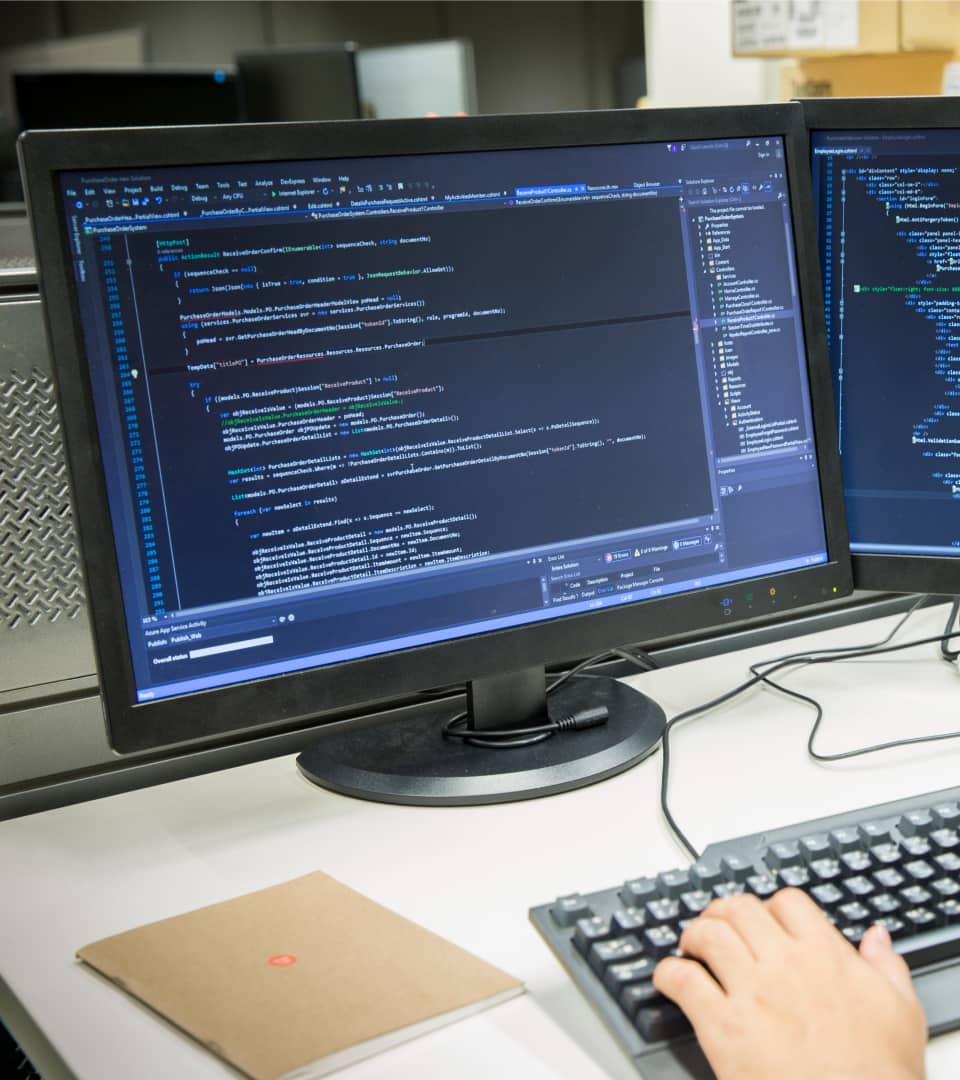 Manual testing
Manual testing has always been – and still remains – the primary method used to identify software defects. A human can see problems a machine will never notice. We use specialised tools which make the process even more effective.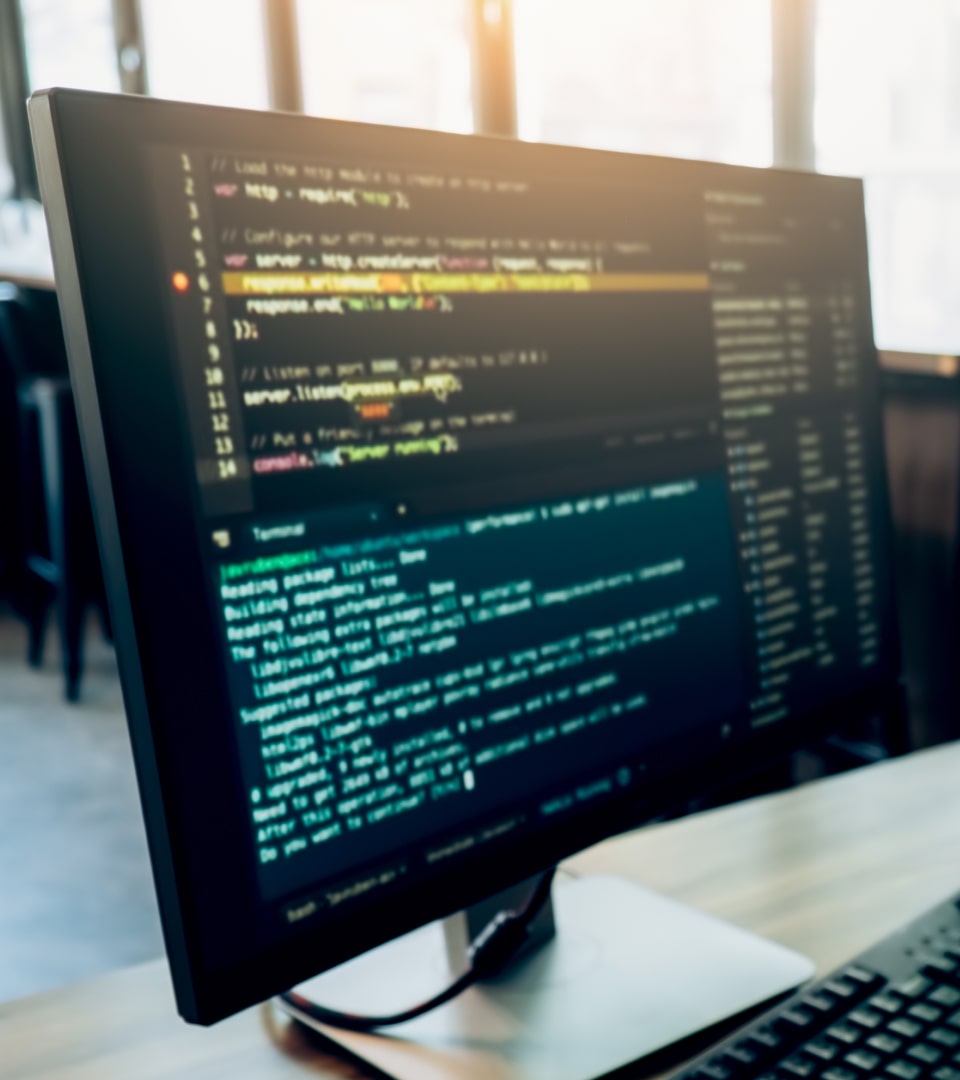 Automated testing
We use automation when manual testing is not possible or is too costly. We apply a number of advanced tools and technologies, write scripts and configurations to deliver the best results. This significantly accelerates the testing process and improves quality.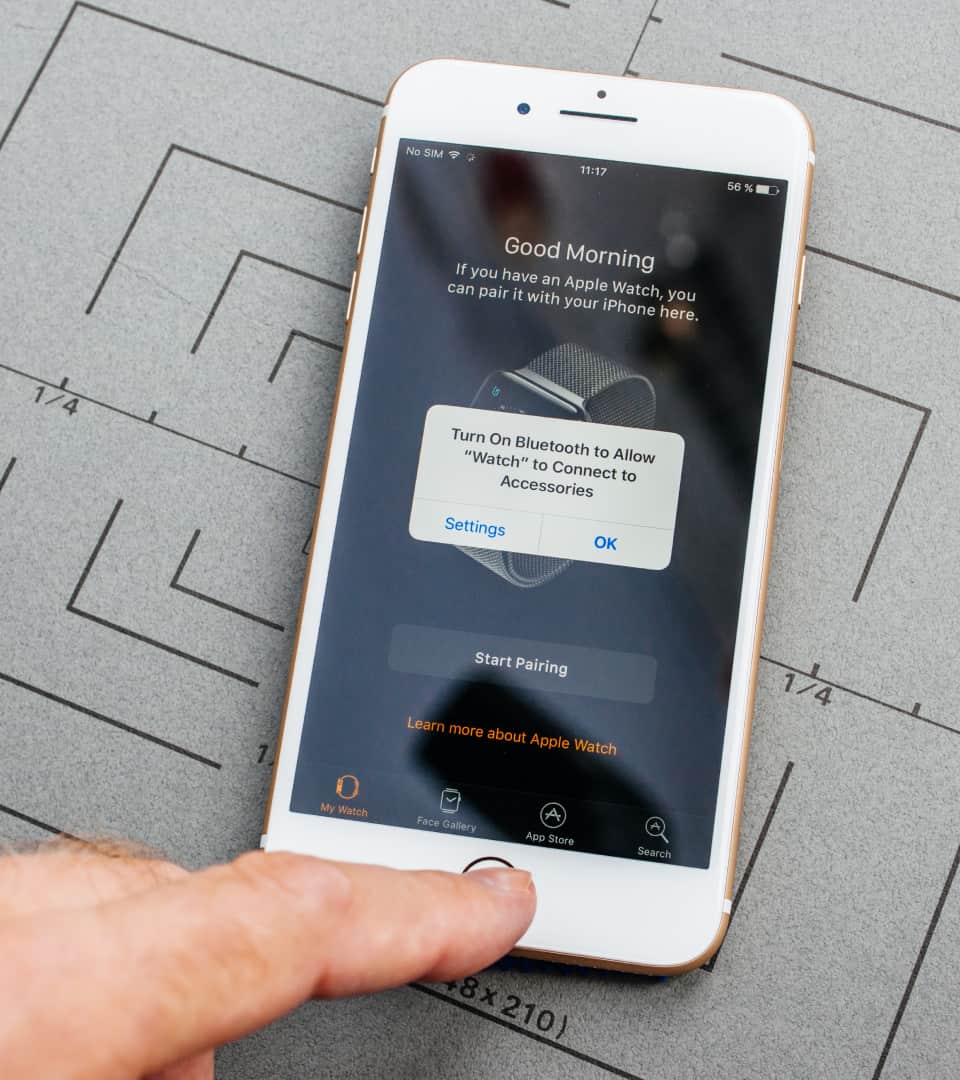 Mobile testing
Our experience in testing mobile applications for iOS and Android allows us to quickly identify defects and effectively remove them. With an extensive stock of mobile devices at hand, we monitor the behaviour of applications on different devices and operating systems.
Work phases
Planning
– Analyse project documentation.
– Define test goals.
– Create the test plan.
Design
– Design tests.
– Write check lists and test cases.
Implementation
– Create automated tests.
– Run tests and generate error reports.
– Update test cases and scripts.
– Generate an interim test report.
Result
– Run acceptance testing.
– Review the final result.
– Generate the final test report.
WE WILL HELP YOU TO DEVELOP THE SOFTWARE SOLUTION YOU DESIRE
Technologies
From the vast number of existing technologies we only select the most effective ones for our work, in which we have high expertise and which enable us to deliver the best results.

Appium

Bash

C#

Espresso

Java

Postman

Python

Selenium

XCTest

JMeter

JUnit

pywinauto
SUCCESS STORIES
It is essential to us that you see what we are capable of. These are only a few examples, but they demonstrate our expertise and areas of excellence.